AGROS GLOBAL CONTSTANT AWARENESS TO STAY GREEN
- sustainability and forward thinking is a key ingredient, not only for us, but also for our investors and their future<!/span>
WHY AGROS
Reasoning
We have over 30 years of experience in the agricultural sector and produce and exports world wide.
What we offer
Fresh Fruit
Our original primary products are tropical fruits such as: Banana, Pineapple, Mango, Avocado, and Coconut.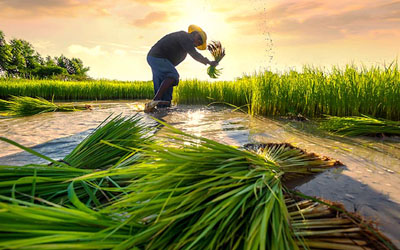 Expansion
Fresh Produce
Today we span over much more like: Rice, Ginger, Soya beans, Sugar, spices, cooking oil, fishmeal and more.
Would you like to know more? Enquire Here
Our global succes coming from our unique setup and solutions to our global clients and partner, because with our own plantations, farms, factories, trading team, container yard, financial option and more - we are creating synergy together with our clients and partners around the globe.

The agriculture business blossomed from a family-run producer of tropical fruits, which eventually led to worldwide export. By 1996, a partnership with Agros International Group and from there we expand very fast to what we are today.
Our teams at Agros consists of both local and foreign specialists based out of our regional HQ's. Our bases around the world allows us to conveniently sit down with our clients and iron out the smallest of details.

Since we have team members from all over the world, we have a collective amount of experience and knowledge that is hard to rival. No matter the size of your business, we treat every client the same and will always make sure your needs don't go wanting.
100% Assurance
Hard Working
Trustworthy
Intelligent
Always Curious
Perfectionists
Friendly & Helpful
Accomodating Nature
Available 24x7